Don Quixote dreamed the impossible dream. To keep his dream alive, courage and persistence were his tools against windmills and other hurdles. As artists and researchers in the humanities, we dream possible dreams of preserving the past, creating the present, and exploring the future. A variety of donors believe in and encourage our work through grant funding and other forms of support. To accomplish our possible dreams in the humanities, our modern tools are time and money.
Preservation
There are a multitude of funders that give substantial grants to preserve the cultures of the world. The National Endowment for the Humanities (NEH) has partnered with the National Science Foundation (NSF) to preserve the many endangered languages that are at the point of extinction. The Sustaining Cultural Heritage Collections program, an NEH initiative, helps cultural institutions preserve large and diverse holdings of humanities materials by funding preventive conservation measures.
Aside from the NEH, numerous foundations fund preservation efforts for all aspects of culture around the world. The Andrew W. Mellon Foundation recently contributed $10 million to the Detroit Institute of Arts, as part of an effort to keep the museum from having to sell off important works. In another example, the Getty Foundation's MOSAIKON project seeks to preserve mosaics in the Middle East. Whether you want to collect oral histories or preserve sewing techniques, foundations and federal agencies have grants available.
Creation
Time is the necessary ingredient needed for the creative process in literature and works of art. The National Endowment for the Arts (NEA) supports these efforts through various initiatives, one of which is Grants to Individuals. This program funds Creative Writing Fellowships that enables writers in several genres to spend time writing and researching their works.
Again, numerous foundations also provide funding for creation of works of art and culture. For instance, The Pew Center for Arts and Heritage announced their fellowships which included a classical music composer, folk singer, poet, and an architect. Likewise, the MacArthur Foundation supported a medieval historian, choreographer, playwright, and photographer among their fellows. No matter where your creative talents lie, funding is within your reach.
Exploration
Over the last decade, the trend of interdisciplinary and cross-disciplinary teams has grown until it is now a requirement for many grants. An interdisciplinary exploration of the humanities along with science and medicine can answer questions of great concern to scientists and medical researchers. History, philosophy of science, ethics, literature, and art can inspire great strides in the sciences. Within these disciplines lie answers to the questions of who we are, what is right, how to think, and when to act.
In this vein, the NIH and NSF spotlight interdisciplinary importance in the study of science, medicine, and the humanities. Recently, the National Library of Medicine (NLM) and the NEH have developed a partnership. The goal is the formation of teams that include scholars, scientists, librarians, doctors, and cultural heritage professionals who will share experience and create innovative research strategies.
The grants and programs mentioned above are a small sample of funding available for humanities professionals. Abundant and filled with a plethora of fields, topics and possibilities in the humanities and arts can be found in many forms. As long as there are dreams, the funds are available to make these dreams come true. Let us dream the possible dream!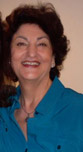 In her extensive career at such institutions as Harvard and the University of Victoria, British Columbia, she has written and received major research and programmatic grants from numerous foundations and federal agencies.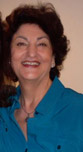 Latest posts by Maria Esformes (see all)