The success rate for scientific proposals can be as low as 12%. Poor writing, insufficient preliminary data, and a deficient literature review can all contribute to rejection, but are fixable. On the other hand, the five most fatal flaws which follow are very difficult to overcome even with multiple submissions.
Lack of significance
To help reviewers better understand the significance of an application, investigators should make an effort to address the following questions: Why is the work important? How will it push the field forward? What is the potential long-term effect that this research will have on science and public health? If an applicant does not clearly articulate these points, reviewers will likely lose enthusiasm for the application. Ultimately, the applicant must present a convincing case that the proposed research is worthy of reaching the top of the competition.
Lack of original ideas
Even senior investigators may fall prey to the criticism that their proposal does not demonstrate innovation. When applying to the National Science Foundation (NSF) or the National Institutes of Health (NIH), grant seekers should look at examples of what these agencies consider to be paradigm shifts in science. As a consequence, showing that you will address the current knowledge gaps in the field will go a long way in convincing the reviewers that you are making a real contribution.
Overambitious problem
Limiting your application to only a few Specific Aims/objectives keeps you clear of the very common mistake of being overly ambitious. It's much better to think small and propose less than to do the opposite. Start broadly with an emphasis on significance, and then focus on your specific hypothesis, to be followed by methodology that the reviewers can readily assess. While you could design a project around two to four Specific Aims/objectives, most researchers recommend three.
Investigator does not have experience
Your qualifications lay the foundation for your grant-seeking efforts– whatever you write in your application is immaterial unless the reviewers deem you able to complete the work you propose. They will scrutinize your application for your credentials, publications, and presentations at scientific meetings to determine whether you are a new investigator or an experienced one breaking into a new field. You may need outside collaborators to round out the technical expertise that your research demands.
Lack of direction
Once you have developed your Specific Aims/objectives and you are confident that they are SMART (specific, measurable, achievable, relevant and time-bound), what will be the experiments necessary to address those Aims/objectives? Note that your experimental design should convince the reviewers that you can reach your Aims/objectives. It will greatly help if you carefully consider the following questions: who, what, when, where, and how much money will you need to achieve your goal? Also, it is key to consider potential pitfalls or alternative approaches to your methodology.
In summary, to write a successful research proposal you need to: present a clear plan for carrying out your research, including your methodology and resources; and specifically address significance, innovation, direction, focus and experience.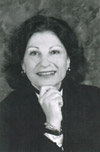 Over the past 18 years, she has written grants, conducted capital campaigns, developed strategic plans for grant procurement, and assisted individuals and institutions to write winning proposals for various donors.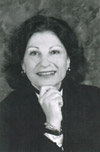 Latest posts by Mathilda Harris (see all)