Writing a good letter of inquiry is critical to getting your donor's attention. The quality of this letter is what makes or breaks your chances of being invited to submit a proposal. Although approaching a funder can be intimidating, writing an excellent letter of inquiry is the best way to get your foot in the door. Even if a grant described on a donor's website fits your project perfectly, you'll still have to convince the funder that your idea is the best use of their resources.
It can take as much thought and data-gathering to write an effective letter of inquiry as it does to prepare a full proposal. Don't assume that because it's only a letter, it isn't a time-consuming and challenging task. Every document you put in front of a funder says something about you and your organization; make sure you convey the right message. Each step you take with a donor should build a relationship for the future.
While a typical letter of inquiry should not exceed one page, a few exceptions may be made. For instance, if your organization has received previous funding from the donor, it may behoove you to take a couple of paragraphs to remind them how helpful their grants have been. To help you design a great and effective letter of inquiry, the components are detailed below:
Ask for the Gift
The letter should begin with a reference to your prior contact with the funder, if any. If not, your first two sentences should describe the totality of your request and the funds that you are requesting. Your third sentence should make the match between you and the donor. For Example:
We are writing to inquire whether the Lion's Charity Foundation would invite a proposal from the West Virginia Technology Consortium, requesting an investment of $100,000 per year over two years to support our Enterprise 2014 Initiative. This grant would provide part of the funds needed for us to train at least 1,200 low-income entrepreneurs in rural West Virginia in the computer skills they need to create sustainable businesses. Your literature indicates that your foundation is searching for innovative ideas to improve the lives of the rural poor; we believe our proposal falls well within your area of interest.
Describe the Need
In a much abbreviated manner, tell the funder why there is a need for your project, piece of equipment, etc. Remember, this section of the letter helps the donor understand why they should grant your project the funding you are requesting. As an example, describe why your constituents should be served and how you know that your interventions will work. You can cite answers from questionnaires, quote those who have been successful in this endeavor, and find projects and statistics that can back-up your need.
Explain What You Will Do
Just as you would in a full proposal, provide enough detail to pique the funder's interest. Describe exactly what will take place as a result of the grant. Donors who require a letter of inquiry will always want to know where their money and other resources will be directed. For instance, describe your goal and how it will be accomplished via your three measurable objectives. Describing your outcomes and evaluation is also extremely helpful in reassuring the donor that your project has been thought out, and that you understand the path for its ultimate success.
Demonstrate Your Credibility
The last paragraph will directly speak to your credibility and expertise to undertake the project. You will need to describe who you are, what you have done in the past to demonstrate previous success in this area, what resources you have already contributed to the project, and the expertise of the staff who will be directly involved in implementing the objectives. For example, you should state how you previously served the population in question, or – for research projects – the preliminary data you have. Essentially, this will be about how your project dovetails with you and your mission. This will speak to the sustainability of the project with the resources that you will be given.
The Final Two Sentences
At the end of the letter thank the donor for taking the time to read your letter. This is necessary, and should not be overlooked. Lastly, close with a call to action; let the donor know that you will be following up with them in the near future.
Remember that this is your introduction to the donor. You will want to make a great first impression, so make every word count. Be sure that every sentence conveys your message and builds your case for funding. For those whose grants do not involve a letter of inquiry, the process of writing such a document or an abstract can be useful in preparing to speak with program officers. Each of the points above will need to be addressed, via a face-to-face meeting or phone call.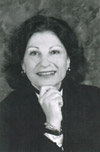 Over the past 18 years, she has written grants, conducted capital campaigns, developed strategic plans for grant procurement, and assisted individuals and institutions to write winning proposals for various donors.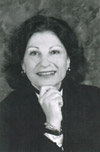 Latest posts by Mathilda Harris (see all)