My years of experience have made it easy to spot the signs of grant writers who are ready to submit, as well as grant writers who are better off waiting. Anxious grant writers frequently contact me for proposal content reviews, and the situation presented to me most often is the following scenario.
My tenure depends on this grant, and my team has been working nonstop for the last three days to get the proposal written. We're pretty sure we did a good job because we have a great idea, but we want to make sure the agency understands what we want. Could you take a look and tell us what we need to do to win the grant? By the way, the grant is due tomorrow.
After this happened to me a few times, I began my interventions. I started to ask people in this situation a simple question: "Can you please give me an example of how you have succeeded under these circumstances in the past?" Inevitably, there is a pause and I wonder if they are still on the other end of the line. Finally, the answer: no. The chance for winning this grant is not difficult to calculate. In determining a submitter's likelihood of successfully wining grant funding, I look for the following signs:
Reason for submission
Your reason for submission should be confidence that you will be competitive due to your well-prepared proposal. This is true when you and your team have been working on your proposal for several weeks, leading to a very good chance of being funded.
Timing
The timing of your proposal should be based on how well you understand what needs to be done, and how much your idea is needed at this juncture. You and your organization need to stay updated on funding trends, and adjust your strategies and approaches accordingly.
Making the Match
Your project and the program to which you are applying must align. Ensure that the donor's mission and the program's description both fit with the goals of your organization.
Donor's list of requirements
Grant writers often believe they should emphasize their great idea because they are confident their proposal will be reviewed by peers in the same field. Donors charge reviewers not just with determining the excellence and innovation of the idea, but also so much more. Attention must be given to each of the review criteria for the proposal to succeed.
Contact with the Donor
Contacting the donor in advance yields a number of benefits. For example, you can determine the degree of interest in your project, improve your proposal's targeting, and enhance receptivity to your application. These can all increase your chance for success.
Existing Relationships
If you are applying to a foundation, maximize existing personal relationships between your organization's staff or board members and the foundation's staff or trustees. Such relationships can pave the way for informal contacts that may support your request. For a federal grant, you can capitalize on funded requests from the same agency, your organization's standing, and your reputation. Federal agencies are especially interested in good stewardship and success of previous grants.
Determining Expectations
Your job consists of presenting your thoughts and ideas in a clear, concise, and logical way, so the donor will have a thorough understanding of what you want and will do. This ensures that both the grantor and the grantee are absolutely clear about the expectations they have of each other. When expectations are managed, the result is a win-win situation where everyone is satisfied.
Compelling, Clear Case
Making a compelling and clear case for receiving the funds rests on three important pillars. Foremost, seek first to understand, then to be understood. Second, establish rapport with the donor. Third, wear the hats of the requester and evaluator.
When I ask grant writers about their readiness to submit a proposal, their answers reveal their true chances. These eight indicators demonstrate a clear distinction between those who are ready to submit their proposals, and those who need to further prepare and wait for the next competition.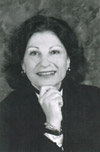 Over the past 18 years, she has written grants, conducted capital campaigns, developed strategic plans for grant procurement, and assisted individuals and institutions to write winning proposals for various donors.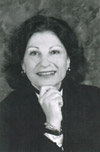 Latest posts by Mathilda Harris (see all)