Being ready with a short elevator pitch about your project can sell your idea and ultimately get you funded. I conducted a workshop in Chicago a few years ago, and one attendee was determined to convince a large Illinois foundation to fund her disabled students' participation in sports. She tried in vain to get an appointment. After getting the brush off numerous times, she decided to visit the foundation. As luck would have it, she shared an elevator ride with the chairman of the foundation. Knowing who he was, she quickly told him her plan. She was passionate and enthusiastic about her idea, which was well-developed in her mind. She touched a chord, and the chairman asked her to see his assistant. By noon, she returned to the workshop with a $27,000 check. When the other participants asked her how she did it, she replied that she had practiced her elevator pitch. She could relate her idea in 60 seconds, hitting all the main points and speaking with enthusiasm.
Being able to describe your proposal in this abbreviated style signifies that you have mastered your idea and can describe it succinctly. If you feel that your idea is too complicated to describe in a few minutes, chances are you will not be able to write an effective abstract, specific aims, or project summary. No matter what your topic is or who your constituents are, answering the following questions will help you compose a successful elevator pitch.
What is your idea?
Your idea should emerge from a well-researched problem. The question should follow the problem. For example, if you have a research question, you should identify the phenomenon to be studied: Can changes in diet and upbringing compensate for genetic abnormalities? Or, in the case of the attendee in my Chicago workshop: How can we create accommodating sports activities for physically disabled children?
What is the significance or importance of your request?
Does the project address an important problem or a critical barrier to progress in the field or area? If the aims or objectives of the research or project are achieved, how will knowledge, technical capability, or behaviors in your area improve? How will successful completion of the aims or objectives change the concepts, methods, technologies, treatments, services, or preventive interventions that drive your field?
Who will be in charge of the project?
Project leadership depends on expertise and experience. Examples of good performances in the past should be relayed in your elevator pitch. Demonstrating a record of accomplishments will speak to your credibility, a major selling point for many donors.
How innovative is your idea?
Having a fresh and new approach with the power to shift paradigms is critical for NIH and NSF researchers. A new approach to serving the beneficiaries of an intervention can influence donors in the same way. Also, leveraging models that have worked for other fields or disciplines could be part of a convincing argument. You will need to stress how your idea is compelling, urgent, and needed.
What is the environment?
Donors understand that inappropriate or unprepared facilities can spoil what would otherwise have been a successful project, and will want assurances that this is not the case. Will your work environment contribute to the probability of success? If so, include this information in your pitch.
What will be the Overall impact?
Close your pitch with the overall impact your project will have. How will the end result of your work have a powerful influence in your field? What will be the ongoing effect on the lives of your beneficiaries? Depending on your idea, you should also address the broader impacts your idea will have on your community, society, or even other researchers.
With thoughtful preparation, you can condense your proposal into a few key points. Emphasizing everyday relevance, tailoring the speech to the audience, and using simple terms and analogies can turn a muddled, dissertation-length discussion into a punchy two-minute pitch. Turning a complex idea into a simple concept is the ultimate goal of an elevator pitch, and doing so proves you have command of the project or research.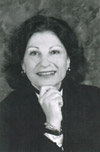 Over the past 18 years, she has written grants, conducted capital campaigns, developed strategic plans for grant procurement, and assisted individuals and institutions to write winning proposals for various donors.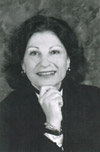 Latest posts by Mathilda Harris (see all)