So you are thinking of applying for Department of Defense (DoD) funding, but do not know where to start, what they fund, and if your project fits their interests? This blog is about why you, as a researcher working in an academic setting, could be eligible to apply for DoD grants, and how to begin the process. There are many academic researchers who receive DoD grants on an ongoing basis, often with industry partnerships. They acquire funding because they understand that in order to be successful, they must establish a strong match between what the DoD wants to fund and what they wish to apply for.
The DoD is mission-driven. Thus, it funds research projects that are most demonstrably relevant to its mission. The majority of research supported by the DoD draws predominantly from engineering, information, and physical sciences. On a comparatively more limited scale, medical, social, and life science projects are also funded. Below are four steps that you will need to follow to get started:
Step 1: Get to know your agency
To familiarize yourself with the DoD, along with its many sub-agencies, you will need to understand who they are and what they wish to fund. Thus, you should:
Learn their "language"
Identify their priorities
Know how they announce funding opportunities
Check if they fund unsolicited proposals and what percentage of their grants are unsolicited
Step 2: Get to know your Program Officer (PO)
DoD Program Officers play a significant role, since they will be a determining factor in deciding if your research fits the priorities of the particular sub-agency and if so, will move your project forward. In order to assess interest in your project, the PO should be your first contact. Thus, you should:
Find out what program(s) the PO is responsible for
Do your homework – ask yourself why they should be excited by your proposed work
Speak with the PO, but do not cold call – first send a short email summarizing your comments/questions
Articulate how your research will help the agency and its programs
Concentrate on the big picture, especially outcomes/deliverables
Be as specific as possible
Be persistent, but do not become an annoyance
If your research does not fit, move on
Step 3: Get to know intramural researchers in your field
Getting to know intramural researchers in your field can be an important step in working with the DoD and its sub-agencies. This is significant because you will have colleagues and allies who are interested in your research, and who may be the ones who will review your proposal and decide its fate. One way to foster collaboration between you and them is for you and/or your students to spend time in their labs. Finding out the answers to the following questions will facilitate your efforts:
What do intramural researchers in your field see as important issues?
Can you collaborate with them?
Do they host academic researchers in their labs in the summer?
Do they host students for internships?
Step 4: Understand the funding process of the agency
To address mission relevance, you must first become familiar with the goals and focus of the program to which you are applying. Once you have this information, you can describe in your proposal the ways in which your research furthers these goals. You should also convey how your project will advance technology readiness levels. Include any translational or transformative capacities your research will have on other fields or programs within the DoD. Once you have mastered the sub-agency goals and foci, you need to know:
What steps are initially required to apply?
Do you need to first submit a white paper or a pre-proposal?
What are the key areas that you must address and how can you address them?
What are the format and structure requirements?
What are the review criteria?
Augmenting your research portfolio is one of the many reasons why you should explore grants from the Department of Defense. In 2016, the DoD is funding $2.1 billion for basic research and $4.7 billion for applied research. Thus, applying for DoD funding might be an excellent way to supplement your portfolio with additional funding alternatives to the more "standard" National Institutes of Health (NIH) or National Science Foundation (NSF) grants that most researchers pursue.
Interested in finding out more? Join us for our DoD Webinar.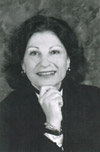 Over the past 18 years, she has written grants, conducted capital campaigns, developed strategic plans for grant procurement, and assisted individuals and institutions to write winning proposals for various donors.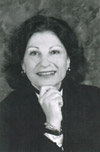 Latest posts by Mathilda Harris (see all)