If you do not want the implementation phase of your proposal to suffer, do not hire a grant writer. Earlier in my career I served as a grant writer on a contractual basis for various organizations as well as wrote many grants for the institutions where I was an employee. I was hired because I had a 90% success rate, which of course, made me very valuable. All of these grants were in my own field of expertise; thus, guaranteeing a greater success rate. The requestors were usually top level administrators who wanted the funds and the prestige that came with being a grant recipient.
I discovered, however, that once the grant was won and the funds became available, those responsible for the implementation often did not know how to proceed. For example, the detailed plan outlined in the original grant request often was not followed, timelines were set back, funds were not dispersed properly and many other inconsistencies occurred. The result was that a large percentage of the grants failed at the implementation level. This phase of the project does not involve the external grant writer. Also, in cases where I was writing a grant for my own institution, it would not be unusual for a supervisor to ask me to apply for funding even though I had given very specific reasons why we would not succeed. Their reply was: "just spin it." It was for these reasons that I eventually stopped writing grants for others. Today, I am at times offered large sums of money to write grants within a short window of time, but I refuse. I do so because of the following reasons:
Chasing the money – In much of my own experience, the top level administrators who hired me to write their grants were primarily interested in the money. After a while it became clear, however, that grants are not about the money, but the good ideas that need money to be executed.
Lack of buy-in – This is a major reason for the implementation stage failure, since it is not unusual for administrators to receive a grant and then assign the responsibility of implementing it to those who either know nothing about it or even worse, are not interested.
Lack of effective management – It is important to agree prior to submitting the grant on how the project will be managed and implemented. This cannot be done if extensive conversations have not taken place on what the grant award will mean for the institution and its beneficiaries.
No attention to detail – If the grant is written by an outside grant writer, there probably has been little discussion on who will oversee and execute the details of the project. This becomes a serious problem if an outside evaluator from the funding agency examines how the project was executed.
Strategic planning is non-existent – Superior grants emerge from institutions that have a sound understanding of external funding. They know that successful projects will emerge from the strengths of the institution and focus on how these strengths can be augmented via external requests.
At the end of the day, utilizing external grant writers leaves an institution in a position where they have to hire more of the same, and eventually, there is a good chance that their reputation could very well suffer. Instead, the institution needs to train as many people as possible to write successful proposals. These people should be familiar with the needs, strengths, and challenges of the organization. Once a proposal is written, it should be the same individuals who will implement the grant. The ultimate success for any institution will require a proactive approach that evolves out of strategic planning, buy-in from administrators, attention to detail, excellent management, and a large number of grant writers who have the training and experience in writing winning proposals.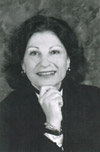 Over the past 18 years, she has written grants, conducted capital campaigns, developed strategic plans for grant procurement, and assisted individuals and institutions to write winning proposals for various donors.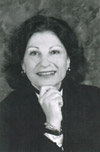 Latest posts by Mathilda Harris (see all)