Above All, Don't Get Discouraged
You are not alone. Even seasoned researchers have only a 50 percent chance of winning a grant. If you are new to grant writing, the success rate is much lower. Statistically, new grant writers submit between 2.2 – 3 proposals before being funded. In some cases, the award rate might be as low as 12 percent. Still, after your first rejection, don't wait. Seek the advice of an experienced grantee, then rewrite and resubmit your proposal. If you are not funded after the second submission, it may be that your research or project may have some serious flaws or simply cannot compete against other applicants.
Contact the Program Officer
Your program officer is well aware of your project and what happened during the review process. He or she can guide you to a successful resubmission by giving you invaluable information on how your grant was reviewed, and the flaws that the reviewers believed could be remedied. Your program officer will be your best partner over the course of your resubmission process. Ask him or her about what the reviewers thought were some of the greatest strengths of the grants they reviewed, as well as the greatest flaws. Lastly, ask him or her for constructive comments about your proposal.
Listen to Your Reviewers
Try to listen to what the reviewers have written. Negative comments can occur for several reasons. Your proposal might have had serious flaws, or the reviewers could have found the proposal difficult to read and so could not find where you addressed the scoring criteria. In some cases, some reviewers might have been highly critical while others praised your idea. However, don't use the praise of one or two reviewers as a reason to mentally dismiss the concerns of the whole panel.
High Risk and Outside-the-Box Research
If your proposal had excellent science, was well written, and had support from your institution, it may have been rejected for being too risky for the donor to invest their funding. This is especially the case when compared to other excellent, less risky but high-benefit applications. If the former is the case, look into foundations that would be willing to fund a high-risk, but high-benefit project for a portion of your work. Once you have secured their funding, resubmit to the more competitive federal agencies.
Don't Hurry the Resubmission
Your inclination might be to resubmit as soon as possible. This may not be the best approach, since you need to give careful thought to the reviewers' comments and address them carefully. Be certain that the significance of your research was not the main criticism. If it was, you may want to give your full attention to this area. Whatever the reason, take the time to resubmit your very best work and take the reviewers' criticisms into account.
Respond to the Reviewers' Page
Be courteous and appropriately brief in addressing the reviewers' comments. Under no circumstances imply that the reviewers were incompetent, even if you think they were. Instead, just address the most important criticisms in a factual, objective, and professional manner. This will always impress the panelists and could even win them over.
Become a Grant Panelist
Grantees should always wear two hats when writing their proposals. The first is the requester's hat and the second is the evaluator's hat. In order to gain experience and insight into the review process, serve on a grant panel. Once you are fully aware of the review process, it will reinforce good practices and correct bad habits in your own applications and writing.
Samuel Johnson said, "Great works are performed not by strength, but by perseverance." New grant writers should strive to live by this phrase, which experienced researchers already know to be true. In this way, your proposal's rejection can be a great motivation to provide your best effort for the resubmission.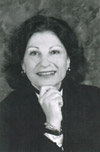 Over the past 18 years, she has written grants, conducted capital campaigns, developed strategic plans for grant procurement, and assisted individuals and institutions to write winning proposals for various donors.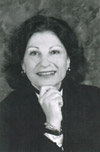 Latest posts by Mathilda Harris (see all)