Partnerships between institutions of higher education and the private sector are encouraged and often lucrative endeavors. The Small Business Innovation Research Program (SBIR) and the Small Business Technology Transfer Program (STTR) are the best mechanisms toward this effort and are often referred to as the nation's largest sources of early stage/high risk funding for start-ups, small businesses, and sub-contracting agencies (usually higher education). The annual budget of both programs amounts to $2.2 billion, which supports the financing of cutting-edge technologies developed by small businesses.
Of the eleven federal agencies participating in the SBIR program and the five participating in the STTR program, the major donors (approximately 70% of funding) are the Department of Defense (DOD) and the National Institutes of Health (NIH). These agencies fund innovative research that meets their objectives. All have unique missions and should be viewed as distinct donors.
Generally speaking, there are two types of agencies that participate in SBIR/STTR. The first falls into the category of agencies such as the National Institutes of Health (NIH) and the National Science Foundation (NSF), which use their research budgets to improve human health or science, education and national welfare. These agencies will typically advance general topics of research and allow the principal investigator and the small business to present their ideas for how to help them achieve their missions. This type of research is investigator-initiated, and often the researcher or company can choose to apply for a grant under SBIR or STTR.
Other agencies, such as the Department of Defense (DOD) and the National Aeronautics and Space Administration (NASA), fund companies and academic institutions to develop technologies to meet their own goals. These agencies have much more specific needs in mind when they solicit research, and their solicitations, which address much more specific topics, are typically awarded in the form of contracts. It is not uncommon for those solicitations to specify whether they will fall under SBIR or STTR.
According to the Small Business Administration (SBA), the original charter of the SBIR/STTR program was to address four goals:
Stimulate technological innovation
Use small business to meet federal R/R&D needs
Foster and encourage participation in technological innovation by socially and economically disadvantaged small businesses, and those that are 51 percent owned and controlled by women
Increase private sector commercialization of innovation derived from federal R/R&D, thereby increasing competition, productivity, and economic growth
Since the SBIR/STTR program started in 1982, the charter has expanded to:
Require evaluation of commercial potential in Phase I and Phase II applications
Provide seed capital for early stage R&D with commercial potential
This source of funding is of importance to institutions of higher education that contract with small businesses (under 500 employees) to plan and deliver high risk technological and innovative programs that will eventually have a high probability to be commercialized. Thus, a small business will develop a partnership with a non-profit research institution, in most cases a university or a federal laboratory such as the MIT Lincoln Laboratory. The focus will be on the transfer of technology from the Research Institution (RI) to the small business.
There are three phases to the program, including:
Phase I – Feasibility – approx. $50K-$250K

Proven and validated proof of concept
Confirmed value proposition

Phase II – Prototype – approx. $500K- $1.6M

Working and testing the prototype
Commercialization partners identified

Phase III – Commercialized – $0 for SBIR

Bringing the solution to market
Everyone wins when small businesses and academic institutions collaborate with each other under SBIR/STTR to achieve the goals of specific government agencies, and ultimately get innovative technology to market. This collaboration can assist universities transfer technology, help small companies access remarkable facilities, highly skilled people, intellectual property, and through both mechanisms, help everyone achieve collective goals.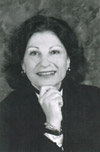 Over the past 18 years, she has written grants, conducted capital campaigns, developed strategic plans for grant procurement, and assisted individuals and institutions to write winning proposals for various donors.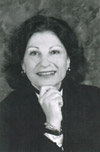 Latest posts by Mathilda Harris (see all)