I get questions about the proposal writing process and grants almost every day. What to do, what to submit and to whom, and how to proceed are typical examples of what I am asked. The answers range from complicated to quite simple. My responses also depend upon the knowledge and experience of the person posing the question. If you are just beginning this process, you may need more information for context. Seasoned grant writers usually only need a refresher on their expertise, and therefore, simple answers. To see what others are asking, read through these questions:
Should I apply to one donor or multiple donors at one time?
The short answer is, it depends on the project size. A small project will likely mean applying to a single donor for a single grant. Meanwhile, a large project will probably have room for multiple donors and grants. If your request is going to a foundation, chances are that you want to secure support from several foundations or other sources for your funding.
If I find a donor that looks good, should I call first or just start writing the proposal?
While it is a good idea to meet with the donor, you should do your homework before you call. Begin with reading the Request for Proposals (RFP) for answers on eligibility, deadlines, objectives of the project, and instructions. If you are writing to a foundation, most of the information you will need will be on their home page. Check out the tax returns of the foundation, and research the makeup of the leadership. After completing these tasks, you can write your abstract or summary page and call the donor to discuss your idea.
How important are networking and partnerships?
In today's funding environment, partnerships and collaboration are requirements. In some cases, extra points are awarded for collaboration. In higher education, interdisciplinarity is often a requirement or strong recommendation. Impact – and the understanding that several disciplines are necessary to solve complicated problems – is what donors want to see.
What type of writing style is the most effective?
Use a direct and clear writing style. Wayfinding measures like headings and bulleted lists will help the reader find important information. Avoid using jargon, and wordy explanations. Focus on depicting the positive impact your project will have.
Should we hire a grant writer to write our proposal?
I have always been opposed to hiring an outside consultant to write a proposal. If you receive the grant, ownership and the expertise to implement the grant will be lacking. It is better to train internal staff on how to write proposals. Your ultimate cost will be reduced, and you would not need to hire a grant writer every time you write or renew a proposal.
Where do I find examples of winning proposals?
For Federal project proposals, ask the agency to give you a copy. However, be aware that research grants are notoriously difficult to find until after the research has been published. Some good sources are the National Institute of Allergies and Infectious Diseases (NIAID), Department of Defense (DOD), and U.S. Department of Agriculture (USDA). Foundation proposal examples may be available through the organization. Generally, however, you will not be able to secure a full proposal.
What are some options if we do not have the money to hire an external writer?
One good option would be to write a draft, then give it to an experienced grant writer or organization to review and edit. For example, we at the Grant Training Center review and edit proposals for all types of donors, research, and projects. This step is available for a fraction of the cost of an external writer, and gives your staff the proposal writing experience necessary to manage the grant.
Do I need a team to put my proposal together or should I just write it?
Proposal writing is a team effort, not a solitary activity. One of the best ways to get buy-in for what you are doing within your institution is to have a team collaborate on the project. This also demonstrates to the donor that more than one person is committed to the work.
Where can we find statistics that support our project?
This will depend, of course, on your subject matter and literature. The U.S. Census Bureau, State Statistics, Pub Med, and the U.S. Department of Education are some examples that apply to many fields. Additionally, talk to experienced colleagues to find out from which sources they have pulled data and literature.
How will I know if my proposal is ready for submission?
Once you are done writing your proposal, give it to a few people for feedback. First, have your colleagues – who are experts in the field – critique it. Then, ask a naïve reader to tell you what he or she did not understand about your proposal and revise those portions. Reviewers will not always be experts in your field, and your writing is the only way to help them understand what you are requesting. Finally, ensure that all the editing will be done by an expert editor who has not previously reviewed your proposal.
There are many more questions that I am regularly asked. The common denominator tends to be that most grant writers ask questions about how their proposal can be understood. I would say that it would be best for you to understand first, then seek to be understood. The more you know about the process and the donor, and can apply it to your grant request, the better your chances for success.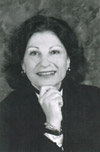 Over the past 18 years, she has written grants, conducted capital campaigns, developed strategic plans for grant procurement, and assisted individuals and institutions to write winning proposals for various donors.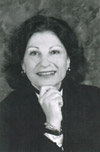 Latest posts by Mathilda Harris (see all)