One of the major issues that beginning grant writers have is that their writing is much more suited for manuscripts rather than the development of an idea for which they are requesting funds. Understanding the difference, both in concept as well as approach, between these two forms of writing is crucial. To this end, following is a description of the differences between the two: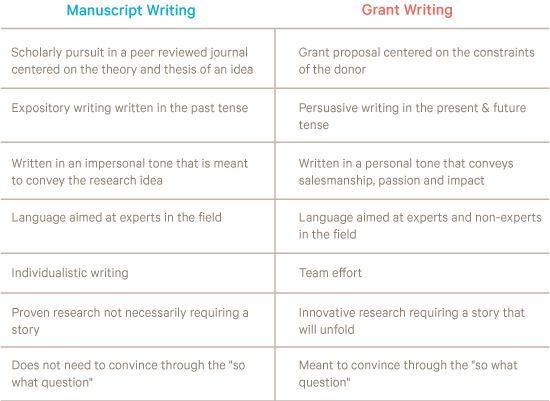 Ultimately, manuscript writing is primarily individualistic, whereas grant writing is a team effort that can include colleagues across disciplines. The transition from one set of skills to the other is not an easy one, since most academics have not been trained in the art of selling a product. This certainly does not mean that learning grant writing skills is an insurmountable task. It simply implies that a transition needs to be made in the presentation and description of ideas.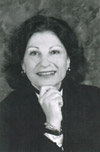 Over the past 18 years, she has written grants, conducted capital campaigns, developed strategic plans for grant procurement, and assisted individuals and institutions to write winning proposals for various donors.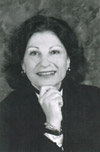 Latest posts by Mathilda Harris (see all)