President Trump's federal budget plan will mean stiffer competition for research, education, and humanities funding. Although the proposed budget will likely undergo changes before it is finalized, the stage has been set for potentially severe cuts. Specifically, the deepest proposed cuts are: Environmental Protection Agency (31% reduction), State Department (29% reduction), and the Department of Agriculture (21% reduction). "If they were to be enacted, these cuts signal the end of the American century as a global innovation leader," said Robert D. Atkinson, president of the Information Technology and Innovation Foundation, an industry-financed think tank. He added that "the Trump budget throws this great legacy away and is putting us on the path to being an economy that is a hewer of wood and drawer of water."
Some of the most dramatic cuts by category are:
Arts and Humanities:
The budget plan proposes to eliminate entirely the National Endowment for the Arts (NEA) and severely cut the existing $148 million budget of the National Endowment for the Humanities (NEH). This will mean that 40% of the NEA funds that are channeled to states and matched will no longer offer real participation to those who otherwise have no avenue to music and the arts in their communities. "The hope that comes from creativity in these low-income communities will be obliterated." (Washington Post, 3/23/2017).
"One common comparison we've seen says that Melania Trump's security detail at Trump Tower costs more than the annual budget for the National Endowment for the Arts." (Linda Qiu on Wednesday, February 8th, 2017, PUNDITFACT).
Sciences and Higher Education:
The Agriculture Department budget eliminates the $500 million Water and Wastewater loan and grant program.
The Commerce Department budget eliminates the $73 million Sea Grant program, which operates in conjunction with universities in 33 states.
The Department of Energy is to eliminate $900 million in Office of Science funding.
The Environmental Protection Agency is to cut the Office of Research and Development funding in half.
A drastic cut of 18% or $5.8 billion is looming over the National Institutes of Health (NIH). This would severely reduce the funding NIH gives out to researchers around the globe, and reductions are slated for intramural and extramural research, and complete elimination the Fogarty International Center, which builds partnerships between the US and international institutions.
Although NASA will take a small cut of 1%, the Experimental Program to Stimulate Competitive Research (EPSCoR), which supports science and technology research and development at colleges and universities in areas such as remote sensing, nanotechnology, astrophysics and aeronautics, will be eliminated.
These cuts range from higher education, to research and innovation, to incentives for younger researchers who are beginning their careers. It is the young investigators who will be most affected. As competition increases they will be pitted against their older and more experienced colleagues. Most importantly, the research that makes the US competitive on the world stage will not take place, eventually affecting national security.
The thinking behind these cuts is that industry will pick up the slack. This will have broad implications for our colleges and universities that teach and train new generations of scientists and educators. Plainly, their potential will be impaired and creativity and exploration will be limited.
Education and Nonprofit groups:
The Education Department is targeted for a 14% reduction, which will downsize or eliminate grants for teacher training, afterschool programs, and aid to low-income and minority college students, currently amounting to $3.7 billion in funding.
Cuts to nonprofit groups and public agencies are epitomized by the 21% or 2.5 billion cut to the Department of Labor, which will eliminate grants that help nonprofit groups and public agencies that fund safety and health training.
Cultural Exchange Programs:
The Department of State is slated for $10.9 billion cut or 29% of its budget. That will reduce most cultural exchange programs. Many bilateral educational programs and agreements under the United States Agency for International Development (USAID) will either be severely cut or completely eliminated.
Hopefully these changes will not pass Congress since some agencies, such as NIH and NSF, have strong bipartisan support. However, according to Barry Toiv, a spokesman for the Association of American Universities, which represents major research institutions, "If Congress goes along with deep overall cuts in non-defense discretionary funding, significant cuts to research spending are almost inevitable."
Solutions are difficult to anticipate. What is certain, however, is that competition will increase and those submitting proposals will have to be equipped with all the tools that will make their proposals competitive, such as training, mentors, partnerships, collaboration and interdisciplinarity.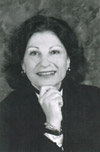 Over the past 18 years, she has written grants, conducted capital campaigns, developed strategic plans for grant procurement, and assisted individuals and institutions to write winning proposals for various donors.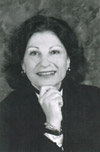 Latest posts by Mathilda Harris (see all)