Before you start writing, you absolutely must thoroughly read and understand the Request for Proposal (RFP). My very first experience with the RFP was so intimidating that I almost did not want to proceed with the submission. However, when I realized that much of it contained boilerplate information about the agency and their legal requirements, it made the process less daunting. Certain sections, however, required meticulous attention to detail. After several read-throughs, I was able to discern the main points I needed to know, including if I and my organization were eligible, and how I should write my proposal. Having since perused many RFPs for my grant submissions, I believe the following sections are the most crucial:
1) Dates and Submission Procedures
Knowing and adhering to the deadline for proposal submission is critical. This section will also contain directions on where to submit the proposal, which in most cases will be through Grants.gov. If directed to submit through this venue, understanding how to do so is extremely important, otherwise it can be a difficult and taxing experience.
2) Eligibility
RFPs contain very specific parameters specifying who is eligible to submit proposals and who is not. It is vital to follow these requirements. One of the worst rejection reasons you can receive is that you are not eligible for the competition in the first place. This will occur if you or others on your team did not do their homework.
3) Instructions on Details of the Proposal
In this section you will find the instructions for formatting, organizing, and submitting your proposal. Whether or not including appendices and other components is allowed will also be described here. It is not unusual to see as many as 50% of submitted proposals rejected due to applicants not following these directions. It is highly frustrating to be eliminated for using the wrong font or incorrect margins.
4) Statement of Work
The RFP will define the goal and, in many cases, the objectives of the project. What the agency wants to fund and in what areas will be spelled out in this section. If your own goals and objectives do not exactly fit, you should have a conversation with the program officer to ensure that your approach will be allowed.
5) Budget
The amounts and categories for the request will be clearly outlined in the RFP, including matching requirements, amounts that can be charged for administration and other related categories. This will also be the section where you are told how to format your line items, what your budget justification should include, and what forms need to be completed.
6) Scoring Criteria
These are the criteria that determine how your proposal will be scored. When reading this section, look for the scoring method, score weighting and evaluation process. Knowing how your proposal will be assessed will give you an understanding of where to direct your efforts and how best to write your narrative. Ultimately, by understanding these criteria, you will be able to write in a way that reviewers can easily locate the areas for scoring. At all costs you should avoid making the reviewers work.
These six elements are the major sections of the RFP that pertain directly to writing the proposal. There will, however, be other information you will need to know and complete, such as certifications and various forms. The RFP tells you what the federal agency wants and expects in the grant solicitation. It is then up to you to inform the federal agency how you will carry out the program. Becoming a student of the RFP and paying attention to all the specifics will ensure that you will not be rejected because of minor details such as an incorrect font, or in the worst case scenario, for not being eligible for the competition in the first place.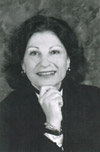 Over the past 18 years, she has written grants, conducted capital campaigns, developed strategic plans for grant procurement, and assisted individuals and institutions to write winning proposals for various donors.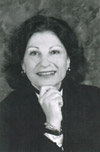 Latest posts by Mathilda Harris (see all)