Successful grant writers possess a variety of characteristics that contribute to their effectiveness. These are learned through experience, various proposal submissions, collaborative efforts with colleagues, and focus and determination. Thus, successful grant writers:
Can identify relevant funding opportunities, understand the funding organization's priorities and requirements, and gather supporting data and evidence for their proposals.
Clear and Concise Communication:
Are able to communicate their ideas and proposals clearly and concisely. The best writers effectively convey complex concepts in a straightforward manner, making the proposal easy to understand for both technical and non-technical readers.
Pay close attention to guidelines, formatting requirements, and deadlines. They meticulously review their proposals for errors, inconsistencies, and clarity before submission. The end result is a well developed and polished proposal.
Possess a strong understanding of the grant writing process. They are familiar with best practices, strategies, and common pitfalls in grant writing. They know how to structure a proposal, tell a good story, use persuasive language, and address evaluation criteria effectively.
Align their proposals with the funding organization's priorities; thus creating an effective match and partnership. In addition, they emphasize the project's significance and impact, address potential challenges and risks, and consider long-term sustainability and potential collaborations.
Collaboration and Networking:
Are skilled at building relationships, seeking input and expertise from others, and incorporating diverse perspectives into their proposals. They understand the value of partnerships and collaborations in strengthening grant applications.
Time and Project Management:
Are adept at managing their time and resources efficiently. They can prioritize tasks, meet deadlines, and handle multiple projects simultaneously. They have strong organizational skills and can effectively coordinate with team members and stakeholders.
Understand the importance of continuous learning and improvement. They stay updated on funding trends, policy changes, and best practices in grant writing. They actively seek feedback on their proposals and incorporate lessons learned from previous applications.
Persistence and Resilience:
Understand that grant writing can be a competitive and challenging process. Successful grant writers exhibit persistence, resilience, and a positive mindset. They do not get discouraged by rejections or setbacks and continue to refine and improve their proposals.
These characteristics are extremely valuable, and it's important to note that grant writing is a skill that can be developed and refined over time. When combined with the universal ingredient of enthusiasm for their project and it's positive outcomes, a grant writer becomes truly successful.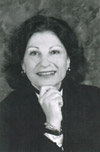 Over the past 18 years, she has written grants, conducted capital campaigns, developed strategic plans for grant procurement, and assisted individuals and institutions to write winning proposals for various donors.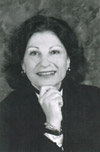 Latest posts by Mathilda Harris (see all)